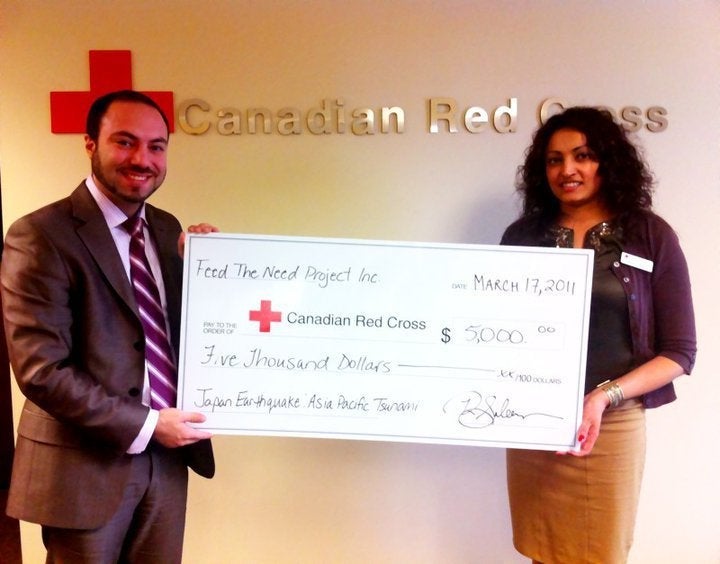 Presenting a cheque to the Canadian Red Cross -2011
I had the pleasure of presenting a cheque for $5,000 to help with relief efforts in the aftermath of the Fukushima Earthquake and Tsunami in Japan.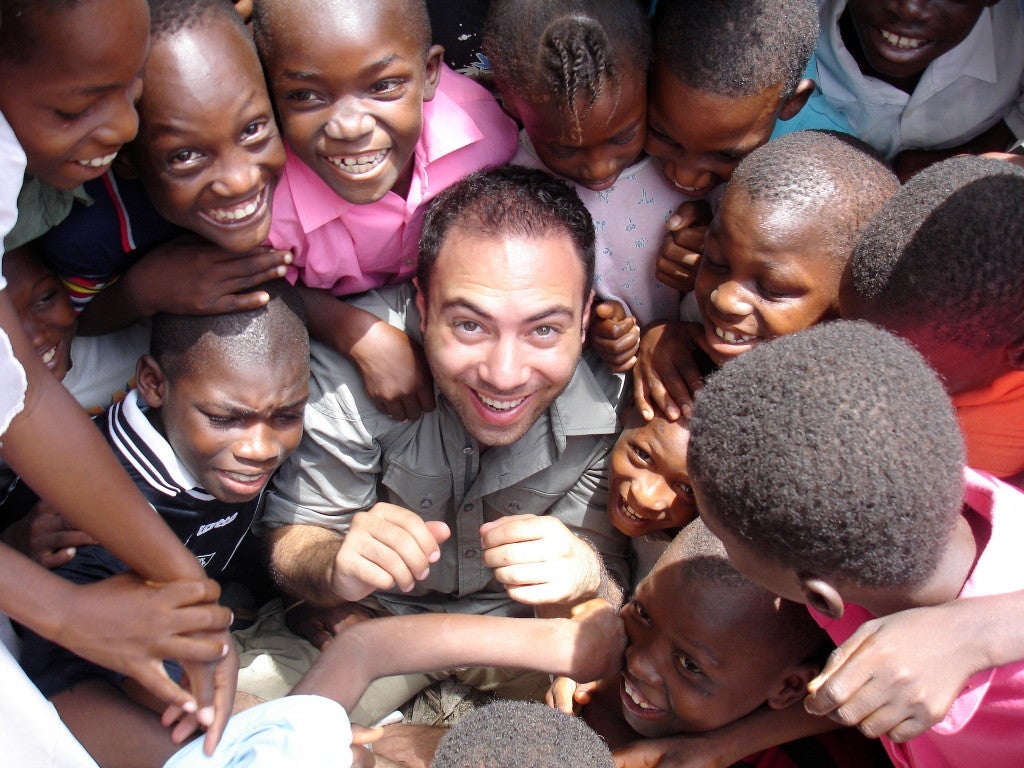 Being greeted by the children in Jacmel, Haiti 
- 2007.
I spent a month living with a host family in Port-Au-Prince, Haiti and financed the build of a local elementary school in Jacmel, Haiti for 100 children. This was by far one of the biggest highlights of my life.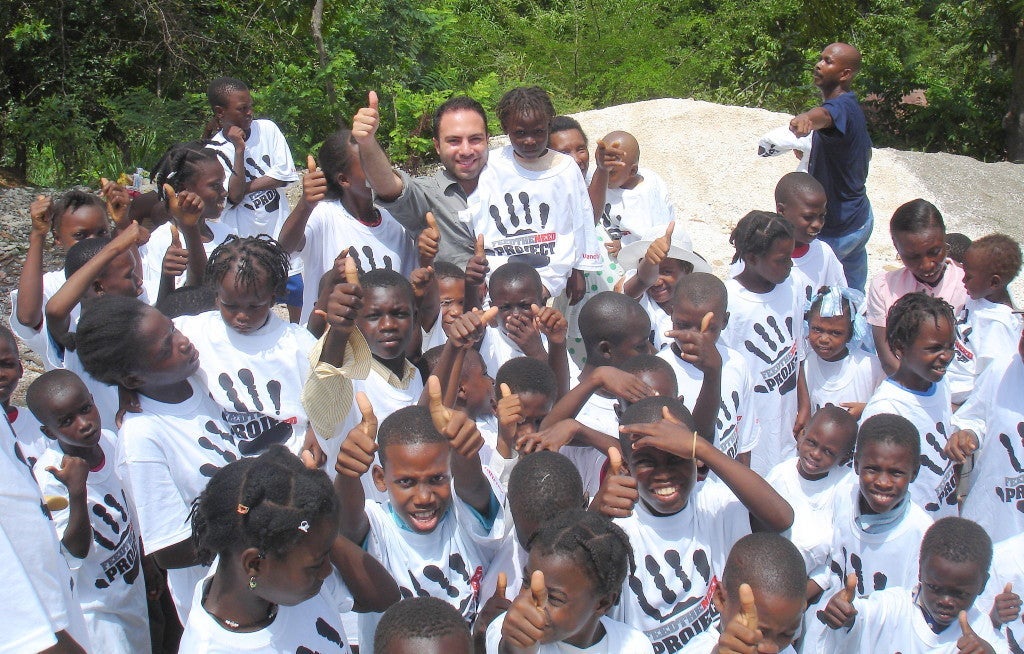 Celebrating the completion of our school building project in Jacmel, Haiti - 2007
The completion of the elementary school in Jacmal, Haiti took several months. In total, we donated over $10,000 to make this project happen.